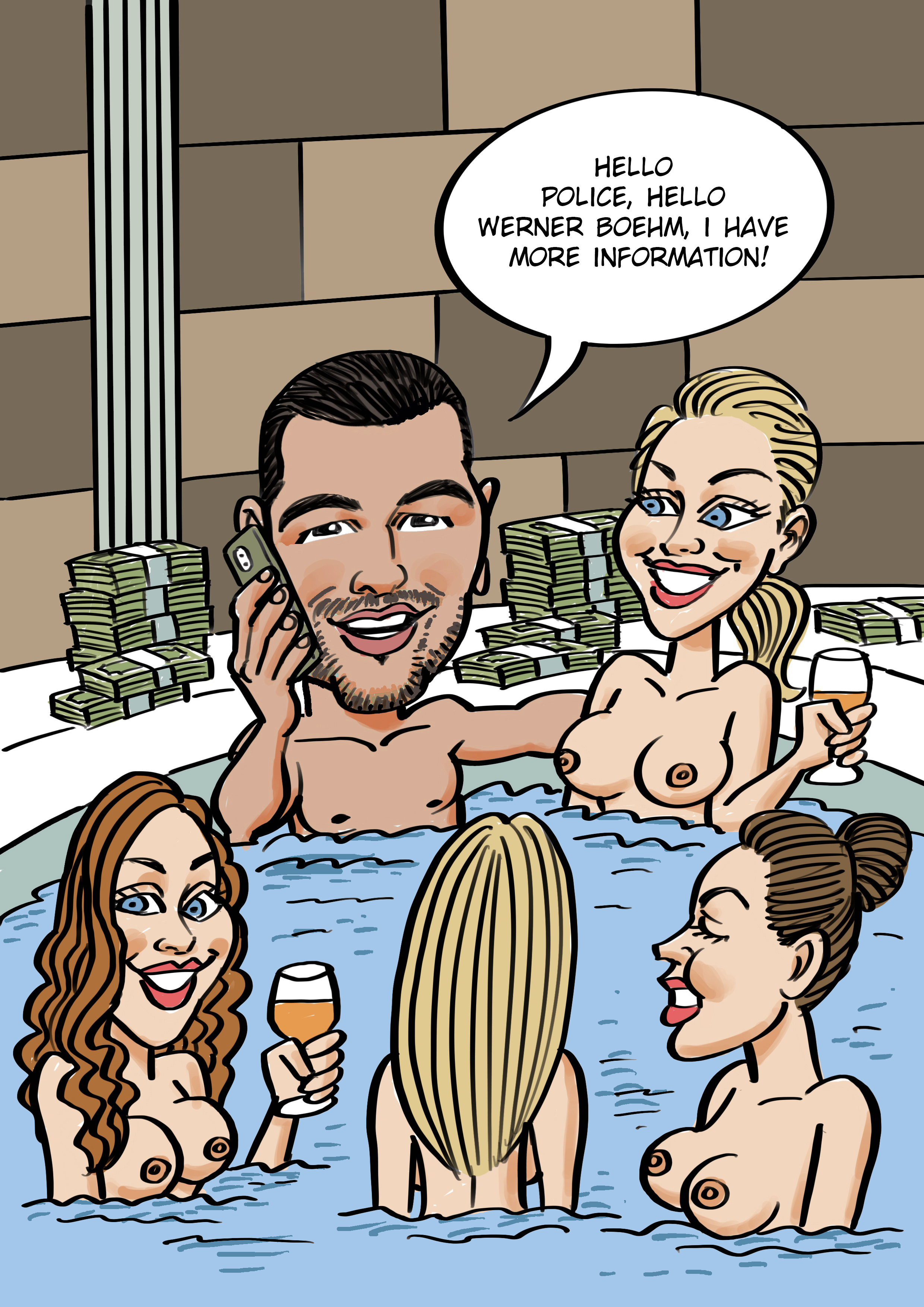 Fake Online Networks Selling Financial Services Taken Down By A Multinational Team Of Law Enforcement & Judiciary
A team of cross-border law enforcement authorities from Germany, Bulgaria, Cyprus, Ukraine, and the Netherlands cracked down on a scummy online network selling fake financial services to unsuspecting investors under the guise of a binary options trade.
The clients would later lose all the money invested in the fake trading accounts on the fraudsters' websites. The team supported by Eurojust and Europol raided eight houses of an organized crime group behind online scams around binary options in Sofia, Kieve, and Limassol on 6th October 2021.
In an eight-hour search conducted in 5 houses in Bulgaria, 2 in Ukraine, and 1 in Cyprus, the detectives questioned 17 individuals in Bulgaria. During the operation, one prime target was arrested in Cyprus. In addition, the detectives seized electronic equipment, data backup, phones, and bank accounts, Europol stated in a press release published on their website on 11th October 2021.
According to the details disclosed by Europol, the criminal gang has been operating the illegal business between 2019 and September 2021. The fraudsters have scammed unsuspecting German investors of at least € 15 million based on the investigative reports.
In pursuit of their criminal goals, the fraudsters pose as online expert financial advisers in the binary options niche and advertise their services extensively through social media and online platforms using over 250 domain names to make it intricate to trace them up. Once they get unsuspecting investors, they advise them to invest vast amounts of money directly siphoned into the criminal's account through a manipulative interface.
The criminal network is connected to a Ukraine-based company and set up two call centres in Sofia, Bulgaria, with about 100 employees operating the centres, defrauding unsuspecting customers of their hard-earned money while hiding behind providing financial advice around binary options trade.
To better undertake their assigned duties, the employees in the call centres are supplied with pre-fabricated conversations and critical points to lure clients into releasing more money. The investigations further revealed that some workers didn't know the business was involved in criminal endeavours.
The company displayed initial profits in the clients' accounts, making them believe the venture was legitimate and even added more money before realizing they were interacting with virtual interphase with no actual trade involved. The investigations have so far resulted in 246 criminal proceedings against criminals across 15 federal states in Germany.
Similar Raids Had Been Conducted in the Past By Cross-border Austria-Germany Law Enforcement Team
While the latest raid sounds new, there have been similar raids conducted in the past. In 2019, a joint German-Austria law enforcement team conducted one of the largest operations in history against an elite team of fraudsters involved in online financial scams.
The team conducted 35 raids at call centres established by a well-organized team of fraudsters in five countries; Germany, Kosovo, Czech Republic, and Austria, The Time of Israel reported. According to an article published by The Times of Israel, the joint team identified five fraudulent websites involved in the online trading scams. Such sites include ZoomTrader, Option888, TradeInvest90, TradoVest, and XMarkets.
According to the prosecutors behind the operations, the websites were part of the Tradologic Company owned and run by Ilan Tzorya.
During that time, Austrian prosecutors also announced they had raided other Tradologic website's offices, including Goldenmarkets, XTraderFX, Optionstars, SafeMarkets, OptionstarsGlobal, and Cryptopoint. In Germany, more than 233 victims lost more than 40 000 euros each, leading to lawsuits against the companies.
Comparing the 2019 incident to the October 2021 raid, there are many similarities based on the nature of business and the countries of operations, as well as the tactic used to lure clients into a fake investment trap. Therefore, it's pretty likely that the criminals behind the call centers raided by the police in 2019 are the owners of the recently raided criminal's call centers.
Tzorya's game plan involves masterminding criminal ventures, luring other people into partnering with him while staying behind the scenes. After a fallout, he would intimidate his adversaries and extort money by threatening to ruin their businesses and reputation if they didn't comply. If the adversary doesn't pay the amount he requests, he gives fabricated information to the police. Once they go to jail, Tzorya and his close associates take over the businesses and run them entirely for his benefit. This was the same case with Gal Barak and Uwe Lenhoff's arrests, where Tzorya fixed them to the police and took over their businesses after being held in police custody. Tzorya has been using this tactic over and over again, Also in this latest raid reported here, giving him control over many brands.