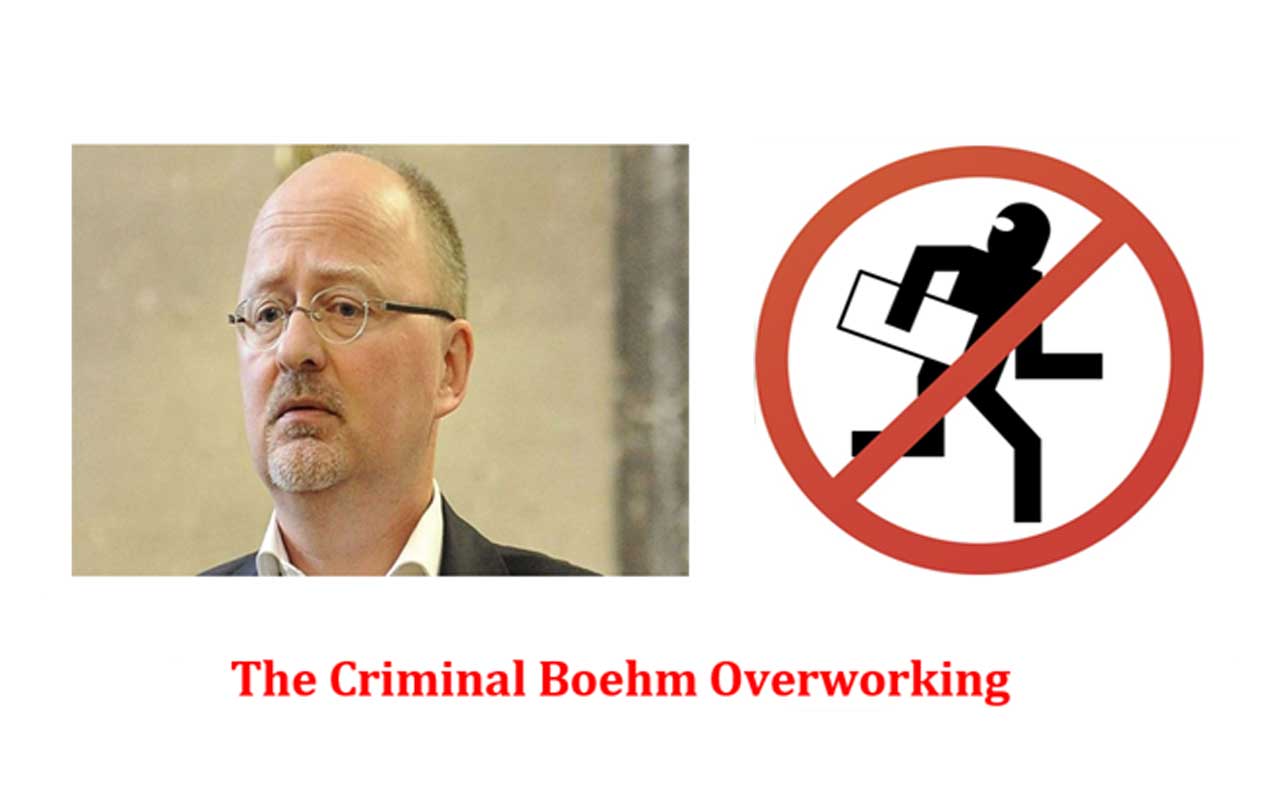 Normalizing Criminal Life: Criminal History of Werner Boehm
Werner Boehm is one of the famous personalities in Europe for all the wrong reasons since the collapse of YLine in 2001 following insider trade and investor fraud by Boehm and his accomplices.
Mr. Boehm received BA and MA degrees in business and marketing and landed his first plum position at IBM in Europe. After working in their Banking Division for several years before founding an internet service provider company known as Yline in 1999, with IBM trustees.
However, Yline Internet Business Services AG collapsed before its second anniversary due to bankruptcy. In September 2002, the trustee for the bankruptcy submitted facts to Vienna Public Prosecutor's Office with a statement showing that the company's sales were artificially generated, leading to criminal actions in the Enron Scandal.
The Vienna public prosecution office linked the employees at Yline to irregular accounting procedures, with Elfriede Sixt and Werner Boehm being part of the criminal gang that sunk the already promising company for their personal gains.
Boehm and his partner, Elfriede Sixt, were prosecuted for insider trading, fraudulent accounting, fraud, falsification of accounts, embezzlement of funds, and other severe crimes that potentially took the company to its knees. This was the first time Boehm's spooky character popped out in public. Fortunately for him, he was only fined a meagre € 7,000 in 2014.
But the ridiculously friendly ruling could be attributed to his connection with influential government officials in Austria. Werner Boehm is connected to some of the strong political personalities in Vienna, with an upper hand in mingling with the judicial process and orchestrating obstruction of justice in favor of their confidants. This was evident when the evidence collected during the YLines investigations was reportedly stolen from a police car.
Once a Fraudster, Always a Fraudster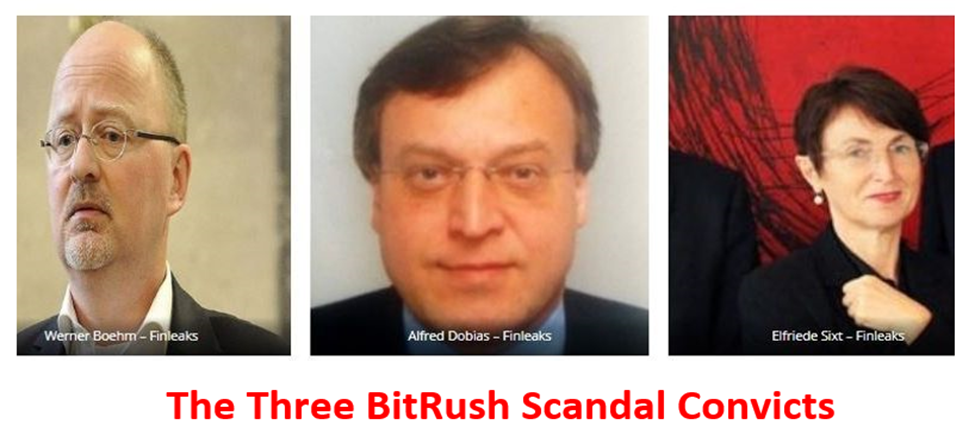 After the Yline scandal, the criminal Boehm joined BitRush Corporation in T006Fronto, Canada. In less than two years of working at the company, he unleashed another scandal that led to his ultimate dismissal and court charges in 2017.
A Canadian court found Boehm guilty of illegally transferring $561,373 from the company coffers to accounts controlled by him. However, he spread the money over months to avoid detection.
Following the BitRush Scandal, Werner Boehm, Elfriede Sixt, and Alfred Dobias were convicted in a Canadian Court and later had all their share worth 112 million at the company canceled after the decision by a court for the trio to reverse the money transferred was ignored.
It's noteworthy that the same criminals: Elfriede Sixt and Werner Boehm, just transferred their greed and fraud endeavours from YLine to BitRush.
Extortion and Blackmail at FinTelegram

After the BitRush Scandle, Werner Boehm and his partner Elfriede Sixt founded FinTelegram, a news blog started under the guise of providing financial intelligence. However, it later turned out that the blog was just another fraud and blackmail avenue to steal huge amounts of money from innocent victims while threatening to tarnish their reputation and business image.
Partnering with serial criminals such as Ilan Tzorya, known for unleashing pan-Europe fraud operations affecting thousands of people. At FinTelegram, Iland Tzorya is one of the persons with significant control through a company known as Krypton Publisher LTD, Ilan Tzorya, Werner Boehm, Elfriede Sixt, and MezzaCap Investments UK Ltd's Alfred Dobias have been using the blog to meet their deviant ends.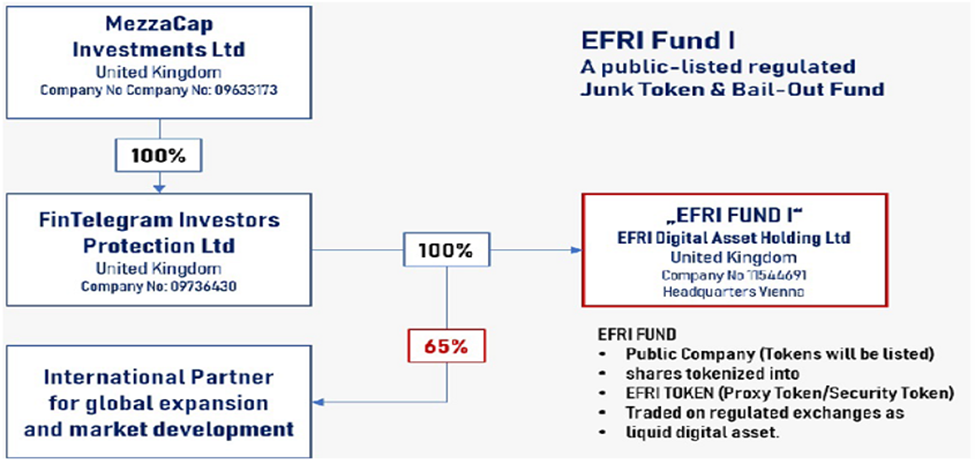 FinTelegram is the latest extortion and blackmail machine the criminals use to steal from many, with a threat of bringing down their business if they fail to cooperate. Werner Boehm and Ilan Tzorya have also used FinTelegram to blackmail their former business partners, as in the case of Gal Barack, Uwe Lenhoff, and Uwe Toledano.
The Editor in Chief at FinTelegram, Werner Boehm, published multiple articles defaming the three and painting them as fraudsters.
Ilan Trorya and Werner Boehm claimed to help the victims of 'Uwe Lenhoff's fraud' when they were behind the entire fraud venture.
According to reliable evidence, Tzorya held a significant share in Lenhoff's Veltyco Plc through his company known as DTIG, and Werner Boehm was one of the business insiders granted POA by Tzorya to help in running the same company, as shown in the screenshot evidence below.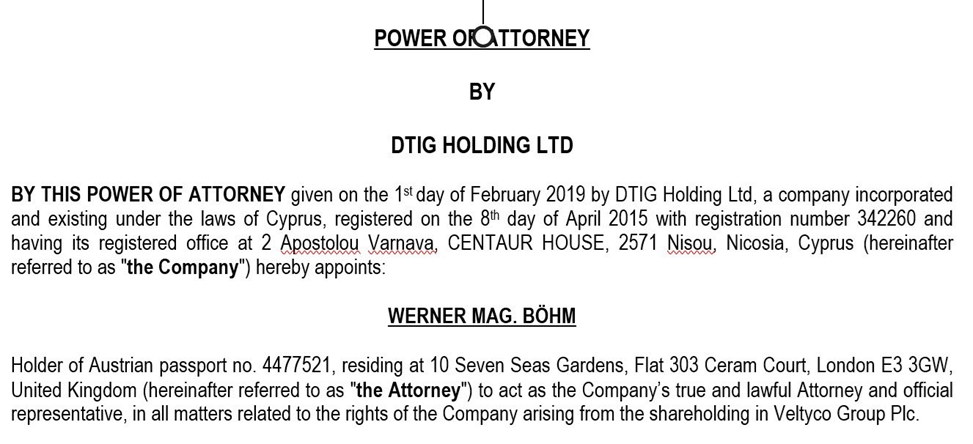 Co-owner of EFRI
Boehm, Tzorya, and Sixt have also been operating behind EFRI as an anon-profit entity helping victims of fraud, but instead scam their victims multiple times under the guise of helping them get back their lost investment—which was stolen by their partner Tzorya.
Werner Boehm is one of the criminals hiding behind EFRI and FinTelegram, working together with other mafias behind the scenes.