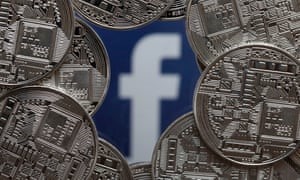 PayPal Pull's out of 'Libra'
The payments giant becomes the first to withdraw from Facebook's controversial cryptocurrency project
PayPal, the payment giant, becomes the first company to publically drop out of Facebook's 'Libra' cryptocurrency project, in the midst of growing queries from international organizations and national regulators around the world.
Despite the fact that it is perceived around the world as Facebook's project, 'Libra' – although spearheaded by the social-media giant – is in fact an association backed by 28, now 27, companies and non-profits. Facebook subsidiary, Calibra, leads the companies as the social media platform is intended to be the pathway through which customers can interact with the currency. Each of the 28 companies involved pledged $10 million to the development of 'Libra'.
PayPal did not provide a particular reason for abandoning the project and instead released a statement reading: "PayPal has made the decision to forgo further participation in the Libra association at this time and to continue to focus on advancing our existing mission and business priorities as we strive to democratize access to financial services for underserved populations".
PayPal went on to write that the company remains supportive of Libra and will seek ways to work together with it in the future praising the longstanding cooperation PayPal has with Facebook. Despite the kind words, PayPal's actions may lead to a domino effect many in Facebook fear. Other major companies participating in the Libra association, namely MasterCard and Visa, have been rumored to be questioning their involvement with the controversial project and are apparently considering withdrawing from the association in the near future. The participation of big and renowned players, such as PayPal, MasterCard and Visa, has given the Libra project much needed legitimacy in the face of regulatory pressure around the world. If the trend continues, more companies leaving the association may well prove to be a deadly blow to the 'Libra' project.